Vaccines available for those with overweight, obese BMI
New population groups are eligible for COVID-19 vaccine distribution taking place at Paulson Stadium this Wednesday. 
Currently, individuals 55 and older and individuals with certain medical conditions are eligible for the COVID-19 vaccine underneath GDPH guidelines. 
This includes individuals with medical conditions such as: asthma, cancer, diabetes, heart conditions and being overweight or obese. 
Obesity and being overweight is defined using the Body Mass Index scale, and BMI is calculated based on height and weight. (BMI calculator).
 Based on the scale, a BMI greater than 25 is considered to be overweight, and a BMI greater than 30 is considered to be obese. 
Vaccines will be available to Georgia Southern faculty, staff and students at Paulson Stadium Wednesday by appointment.
BMI Scale:
| | |
| --- | --- |
| BMI | Status |
| <18.5 | underweight |
| 18.5-24.9 | normal weight |
| 25-29.9 | overweight |
| >30 | obese |
BMI chart: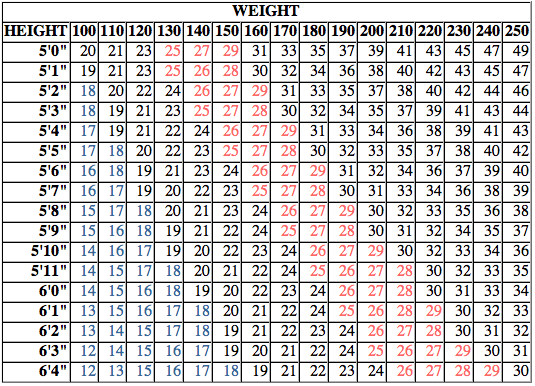 About the Contributors
Alejandro DeLaFuente, Correspondent, The George-Anne
Alejandro DeLaFuente is a correspondent for The George-Anne. You can send news tips to his email at Alejandro.DeLaFuente@thegeorgeanne.com.
Andy Cole, Chief Anchor and Executive Producer, Your Newsroom
Andy Cole is the award-winning Chief Anchor and Executive Producer of Your Newsroom. You can send news tips to his email at Andy.Cole@thegeorgeanne.com or...